Garrett's new GTW Series, a direct competitor to Precision's turbo line Let the mid-size-frame turbo competition begin
Contributed by: Enginebasics.com
Expect to see future articles on each of these new units as the information becomes available to the public.
GTW Series - Garrett's performance solution for the popular size turbos from Precision: 5858, 6262, 6266, 6466, and 6766. Great performance at competitive prices!
Garrett's only official release says:
Garrett GTW Features:

Garrett GTW Application Notes:

Why are Garrett's GTW turbochargers a much better comparison to Precision's units than they were before the GTW?  Well they are much more budget friendly, because the CHRA is completely different.  It's larger and has eliminated its water-cooling ability.  This line of turbocharger is an oil only CHRA, something the GT series ball bearing line up never offered before.  What this suggests is that people were trying to do a direct comparison between Garrett's GT line up and Precision Turbo's line up, which Garrett probably thought was un-fair being that their turbochargers offered so much more technology.  One could agree a better comparison would be between Borg Warners EFR series vs Garrett GT/GTX series.  We can probably say that the new GTW series of turbocharges are going to be much better suited to do what Precision turbo's do, which is make great street and drag turbochargers.  Many have reported terrible longevity with turbochargers that are not water cooled when it comes to road racing, but it seems that the limited full throttle pulls an owner can achieve on the street or at the drag strip don't cause any problems for non-water cooled turbochargers.
If you have a street-car or drag-car that won't see much road racing, than this line of turbocharger might be the performance your looking for without cleaning out the wallet.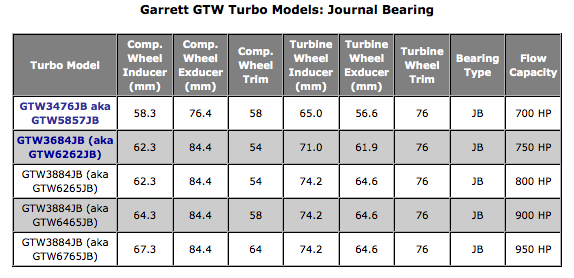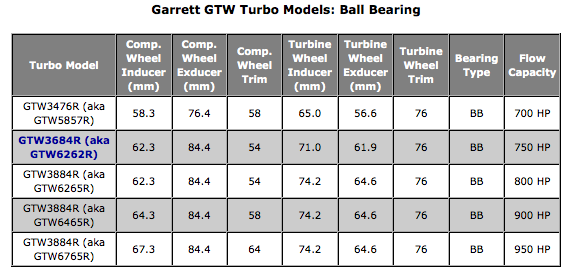 ATTENTION READER: If you enjoyed the information and article you just read be sure to check out our newly released book with even more exciting photo's and information:
How to Turbocharge and Tune your Engine